Find most of the answers to the questions you ask yourself as an expatriate.
What are your benefits taking out insurance with AgoraExpat?
As an independent insurance broker, we analyze all available plans on the market, and we provide the best suited insurance policy.
We also support you during your expatriation for any question or if your situation changes.
How do we choose the plans we provide?
We select carefully the insurance policies that we provide based on:
– Price
– Insurance coverages
– Host country
We aim at providing the cheapest and best suited insurance policies for your host country.
We regularly compare all different plans on the market to be able to provide the best solution.
Who is my contact person?
For your healthcare reimbursements you must contact your Insurance Company.
AgoraExpat is your main contact if your situation changes and you need to adjust your policy.
Are health insurance companies reliable?
Insurance companies we work with are well known international insurances experts. They are on the market for a significant period of time.
How does AgoraExpat makes money?
We don't charge our customers; we are paid by Insurance companies. Your plan will not be more expensive if you subscribe it with us.
Does my policy cover pre-existing conditions?
Pre-existing diseases can be insured depending on the policy, but they will be reviewed by the medical department of the insurance company.
Can I be insured for pregnancy?
Yes, if you choose this option. But there is a 10 month, waiting period.
Do I have to advance the costs?
You do have to advance costs for outpatient benefits, and you will be refunded by your insurance company.
You don't have to advance costs if you are in the US and you use the UNITED HEALTHCARE Network, or
AETNA Network.
What is CFE?
CFE means Caisse des Français de l'étranger.
It's a social welfare agency that offers the same services than the French social security.
Why I would sign up to the CFE?
The main advantage is to keep your rights to the Social Security open in France without any waiting period when you come back.
If you planned to come back to live in France, and you don't want to lose your Social Security benefits and don't want to have the three months waiting period, it's better to sign up to the CFE.
Waiting period with CFE
If you want to sign up to CFE whereas you are not affiliated to the French Social Security anymore, you can have a waiting period if you are 30 or more.
– less than 30 years old: no waiting period
– from 30 to 45: 3 months waiting period
– from 45: 6 months waiting period
During the waiting period you contribute to the CFE, but you are not insured. We can provide you a health insurance contract that covers all your health costs during this period.
How much is the CFE contribution?
It depends on your situation (age, family…). We invite you to contact the CFE for more information:
www.cfe.fr
Does my policy only cover me in my host country?
Our health insurance policies cover you in your host country and in the whole world (excepted excluded country mentioned by the insurance company).
What is a deductible?
A deductible is the amount you have to pay before the insurance company pays for your health costs.
Ex: Your deductible amount is 500$ per year and per person.
If your first health care costs 250$, you will have to pay without being refunded.
Then if you need another healthcare the same year that costs 1000$ you will have to pay 250$ and the insurance company will pay 750$ and all your future healthcare costs for the year.
Why I would choose a deductible on my policy?
A deductible will reduce your contribution.
When can I terminate the contract?
You can terminate your contract:
– at the end of its term
– If you are back in your country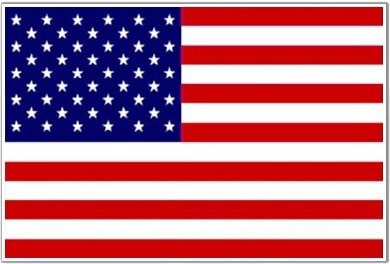 In the context of a health coverage for the US:
What is AETNA?
AETNA is the largest healthcare network in the US (5500 hospitals, 690,000 doctors, 68,000 CVS and 840,000 health professionals).
When you choose an AETNA network's healthcare provider member you don't have to advance costs.
How do I know if my doctor is member of AETNA network?
Contact us today
We will determine togetherthe insurance best suited to your needs.